More direct business and lower marketing costs
with our metasearch advertising service.
Ads on metasearch engines such as Tripadvisor and Google are a good way to target new guests, increase direct bookings and strengthen brand awareness for your hotel.
We manage the creation and optimisation of campaigns to effectively market your rooms in metasearch engines.
You maximise your sales and generate direct business – on a low budget.
Metasearches in the hotel industry
In the hotel sector, metasearch engines are usually used as a comparison tool. They give potential guests an overview of availability and the room prices offered on various different search engines.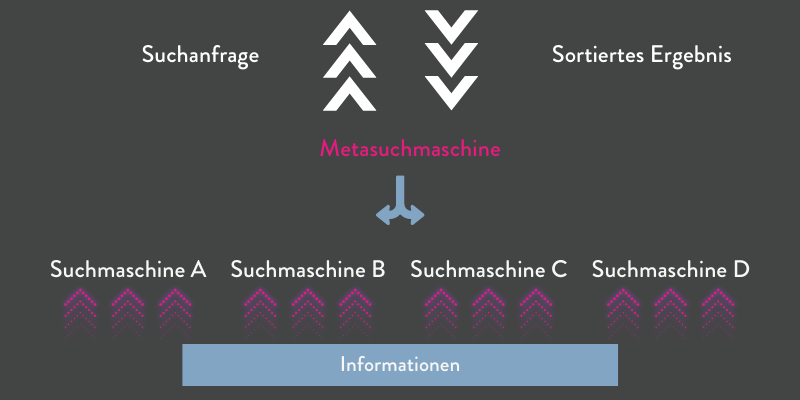 FAQ
.
Everything you need to know about metasearch ads.
What are the metasearch engines?
We can run ads for you on the following platforms: Google, Trivago, Tripadvisor, Kayak, Skyscanner, Wego and Bing. Experience indicates that ads on Trivago, Tripadvisor and above all Google generate the best return.
How can I send real-time rates to the metasearch platforms?
Through our technical integration partner, we can access your booking engine, your PMS or other systems used for rate management. This means we can connect to the metasearch platforms and publish rates in real time.
What is key to success with metasearch ads?
One of the most important criteria is the best price guarantee. If you are offering the lowest price, users have an incentive to click on your ad. If not, you often lose high-quality traffic to your competitors.
When are metasearch ads shown?
Typically, the ads are displayed when a user searches for the hotel brand (for example in the Google My Business profile in the Google index). On Google, Trivago and Tripadvisor, you can also run ads for local searches. In other words, metasearch ads can also be used to build brand awareness.
How much should I budget for?
We recommend budgeting for €300-500 per platform per month on average. However, we monitor this area on an ongoing basis and share suggestions for optimisation with you. There are various bid strategies in the metasearch ad segment, which we evaluate individually to ensure we work cost-effectively.
Can metasearch ads be run with Google Ads?
Yes, they can. However, only Google hotel ads can be used. Other integration partners are needed to run ads on other platforms.